Nissan Cars For Sale Near Scranton, PA

Shop & Compare Nissan Cars
in Dunmore, PA
New Nissan Cars for Sale in Dunmore, PA
Every year, the new Nissan lineup brings something unique to the table, and this year is no exception. The Nissan brand continues to venture into uncharted territory, producing cars that are faster and more eco-friendly than ever before.
Customers from communities like Wilkes-Barre have come to value the thoughtful craftsmanship of a Nissan model. The most recent lineup offers this same reliability while enhancing your daily commute with advanced features.
Whether you prefer scorching speed or lasting endurance, you'll find the perfect Nissan car for you at Tom Hesser Nissan in Dunmore, PA.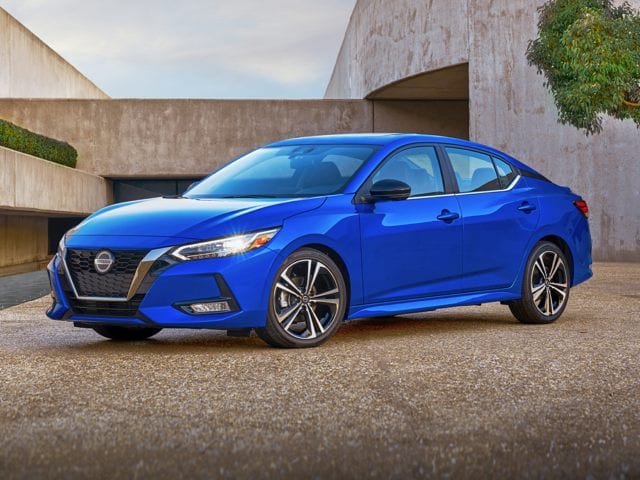 Nissan Sentra
The new Nissan Sentra won't blow the competition away, but there's a good chance it may outlast other sedans. Passing the gas station becomes a habit with an EPA-estimated 39 mpg on the highway and 29 mpg in the city.
In addition, you'll appreciate the quick reflexes and smooth handling of this sleek sedan as you weave through the streets of Scranton, PA. Keep these moments going with an Eco Mode setting that conserves energy throughout your trip.
Speed isn't everything. For those seeking a more balanced mentality, the new Nissan Sentra delivers the well-rounded skillset you've been searching for.
Shop Nissan Sentra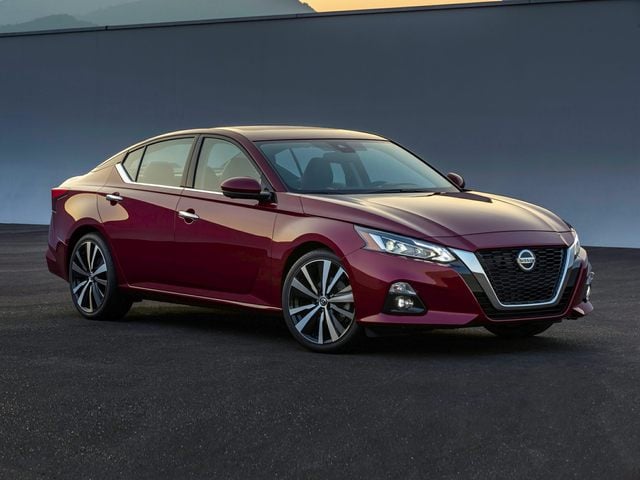 Nissan Altima
If you are interested in a more exciting drive, the new Nissan Altima offers a bit more of a burst than its Sentra counterpart. The available 2.0-liter VC-Turbo™ engine generates up to 248 horsepower and 273 pound-feet of torque for a thrilling adventure.
You'll approach the fast lane and tight turns with equal confidence, thanks to an available all-wheel-drive system. Giving your sedan some extra bite is no problem when you get behind the wheel of the new Nissan Altima.
Shop Nissan Altima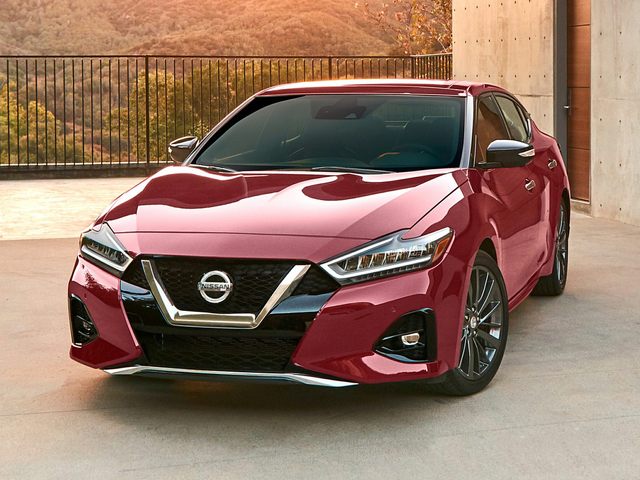 Nissan Maxima
Passersby may only catch a glimpse of your sedan's exterior design, but the true beauty lies within the cabin of the new Nissan Maxima. Available seats that adapt to the weather and remember your position add a degree of luxury to each trip.
As the icing on top, a rear sunshade and dual-zone climate system ensure everyone feels right at home. Transform your travels around Dunmore, PA, into immersive experiences with the first-class features of the Nissan Maxima.
Shop Nissan Maxima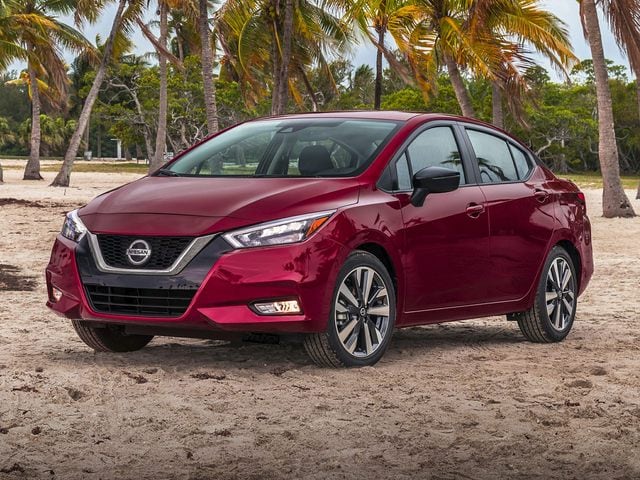 Nissan Versa
Out of the Nissan sedans, the new Nissan Versa takes you the furthest. This model cruises up to an EPA-estimated 32 mpg in the city and 40 mpg on the highway, allowing you to get more errands done around Wilkes-Barre, PA.
No matter how far you travel, you can remain confident with the Nissan Safety Shield® 360 system, which comes standard in Nissan models. Detect pedestrians, avoid traffic while backing up, and more with this intelligent suite of amenities.
You need to have peace of mind if you're going to spend more time on the road, so the new Nissan Versa remains vigilant with the latest technology.
Shop Nissan Versa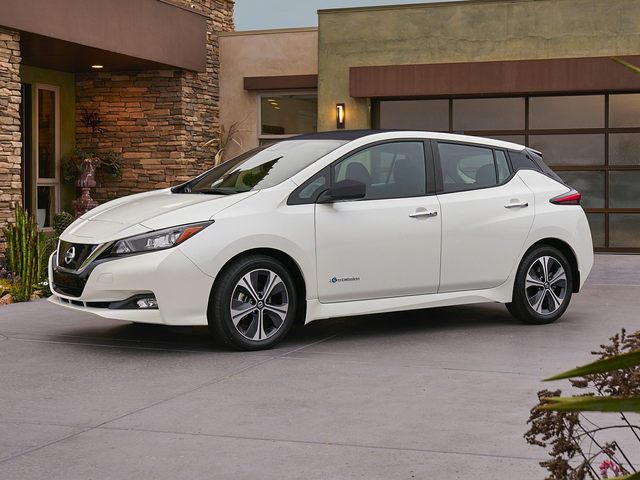 Nissan LEAF
When it comes to efficiency, no vehicle excels quite like the new Nissan LEAF. This all-electric hatchback can cover an EPA-estimated 226 miles on a single charge with the 62-kilowatt-hour battery. Plus, 214 horsepower sparks you into action.
To match its endless stamina, the Nissan LEAF showcases a generous cargo area. Fold the rear seats, and you have up to 30 cubic feet of cargo volume at your disposal to fit more plans into your busy Scranton, PA, schedule.
Shop Nissan LEAF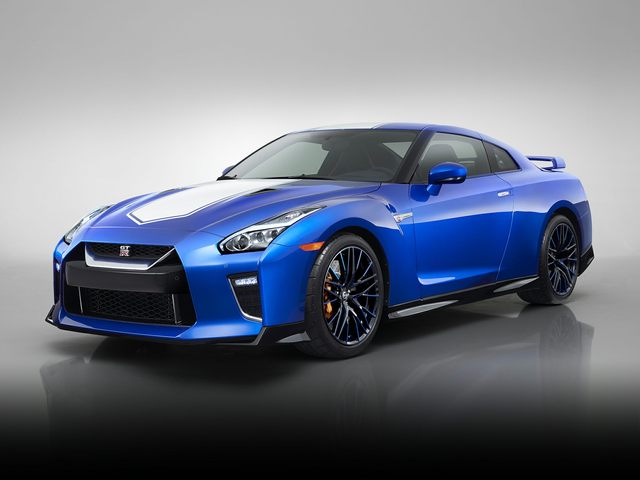 Nissan GT-R
Practicality is part of every Nissan model, but the Nissan brand also caters to those who want to enjoy the full pleasures of the open air with a powerful sports car. The new Nissan GT-R raises your ride to another level with an available 600-horsepower engine.
You'll also stay in command with 467 pound-feet of torque, allowing you to hug corners while blazing trails for others to follow. Onlookers will be left gawking as you glide by in the stunning Nissan GT-R sports car.
Shop Nissan GT-R
New Nissan Z
Scranton sports car enthusiasts are also excited about the return of the Nissan Z. The new Z offers sleek lines and powerful engine options to make driving around Dunmore a bit more thrilling.
Shop Nissan Z
Explore Our New Nissan Inventory at Tom Hesser Nissan
Wherever your preferences lie, you're bound to find the perfect model for you at Tom Hesser Nissan. Buy or lease a new Nissan sedan, hatchback, or sports car, and exercise even more options with our pre-owned models in Dunmore, PA.
Make an Inquiry
* Indicates a required field